PRIMAVERA
The 17th Spring Wine Fair in Zurich-West
01

Event

02

Öffnungszeiten

03

Tickets
The Expovina Primavera in Zurich is an annual highlight for wine enthusiasts and professionals. This event offers the opportunity to taste up to 1800 different wines, engage with approximately 200 experts, and discover new trends.
In addition to sampling a diverse range of wines from over 20 countries, visitors can participate in informative seminars to deepen their wine knowledge. It serves as an excellent platform for networking with winemakers, distributors, sommeliers, and other wine experts, fostering the exchange of experiences. The fair also allows for direct wine purchases and provides accompanying culinary offerings.
As an entertaining and educational event, the Expovina Primavera attracts over 10,000 wine enthusiasts each year, who are eager to expand their taste and knowledge. Discover the fascinating world of wines at the Expovina Primavera.
AGENDA & ÖFFNUNGSZEITEN
2023: Donnerstag, 31.3. - 6.4.2023
Opening day: 30th March, 4:00 pm - 9:00 pm
Monday to Saturday: 2:00 pm - 9:00 pm
Sunday: 12:00 pm - 6:00 pm
Last day: 6th April, 2:00 pm - 6:00 pm
2024: The dates for Expovina PRIMAVERA 2024 are from Thursday, April 4th, 2024 to Thursday, April 11th, 2024.
Tickets
Tickets and free vouchers can be redeemed on our website under the Tickets section.
Additional sales outlets: ticketino.ch
On-site ticket office
We highly recommend obtaining online tickets to avoid queues on-site.
IMRESSIONEN DER PRIMAVERA 2023
10,000 Visitors | 90 Exhibitors | 200 Wine Industry Specialists from Switzerland | 1800 Wines from 20 Countries | Primavera Lounge & Media Corner featuring Falstaff & Vinum
TOUCH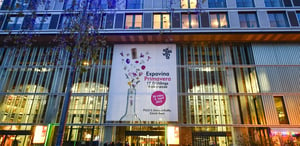 TOUCH
TOUCH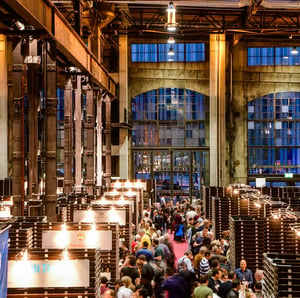 TOUCH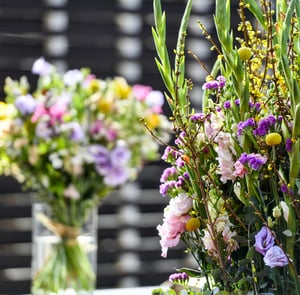 TOUCH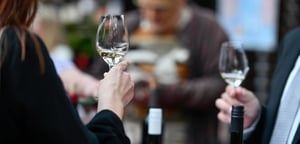 TOUCH
The Key Highlights in a Nutshell
PRIMAVERA - INFOS
What to expect at the fair.
2023 - AUSTELLUNGSKATALOG

Catalogs will be provided free of charge at the checkout. Inside, you will find a comprehensive list of all exhibitors with their respective wine offerings, along with other useful information on origins, award results, and more. Take a look at the catalog!

2023 - HALLENPLAN

Please note that the ticket counter and cloakroom are located on the left side of the main entrance. The access is wheelchair-friendly. For a meeting point, we recommend the lounge area on the right side of the entrance, near the Media Corner.

Download Hallenplan

2023 - AUSSTELLERVERZEICHNIS

Our exhibitors at a glance.

2023 - DeguVino Messe App

We also offer the exhibition catalog electronically through the Exhibition App.

Scan the QR code with your phone and install it.
VENUE LOCATION
PULS 5 is perfectly situated and easily accessible by both public and private transportation options.
PULS 5 - Giessereihalle, Giessereistrasse 18, 8005 Zurich
Infos
ANFAHRT - PRIMAVERA
Öffentlicher Verkehr:
Public Transportation:
Take Tram No. 4 from Zurich HB-Bahnhofquai and HB-Sihlquai, as well as from Zurich-Altstetten Nord.
Take Tram No. 17 from HB-Bahnhofstrasse, HB-Bahnhofquai, and HB-Sihlquai to Förrlibuckstrasse.
From the Technopark and Förrlibuckstrasse stations, PULS 5 is just a 2 to 3-minute walk away.
Bus lines 33 and 72 stop at the Schiffbau station on Hardbrücke, as well as Tram No. 8, right on your doorstep.
From Hardbrücke train station, you can reach EXPOVINA Primavera on foot in just 10 minutes.
Private Verkehrsmittel:
In just a few minutes, the motorized visitor from the direction of Bern/Basel and from the eastern part of Switzerland can easily reach Hardturmstrasse via the Zürich-City highway exit. The surrounding area offers six parking garages, numerous parking spaces, and a convenient Park & Ride option.
Barrierefreier Zugang
In the vicinity of Puls 5, you will find clearly marked parking spaces. Access to the hall is barrier-free through the main entrance or the side entrances.
Our Partners
PARTNER - PRIMAVERA
A heartfelt thank you to our Media Partners.