GUEST OF HONOR VAUD
GUEST REGION ON BOARD THE MS ROSENSTADT
DIE EXPOVINA GASTREGION
Expovina presents: The Wines of the Canton of Vaud in the Spotlight
Since the 1950s, Expovina has cultivated a special relationship with the region of Vaud. Wine merchants from this area have contributed to making our fair what it is today: the most beautiful wine fair in the world.
Daily presentations on board the MS Rosenstadt
During the fair, the MS Rosenstadt becomes the centerpiece of Vaud's wine culture. Here, you have the unique opportunity to discover various wine producers from Vaud on a daily basis. Each of them will introduce you to a carefully selected range of wines that represent the rich terroir of Vaud.
Vaud: Eight Wine Regions - A Diverse Journey
Vaud, with its eight wine regions, is as diverse as few other wine regions. Throughout Expovina, you will find stands and presentations from Vaud. Look out for the green guest region emblem: it is your guide to discovering and enjoying the full range and depth of Vaud wines.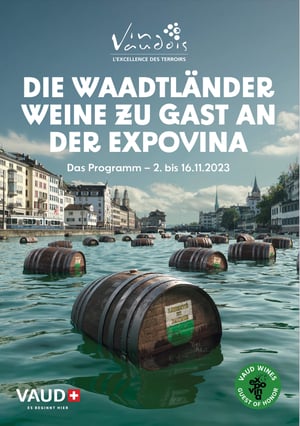 Program for the Guest Region on MS Rosenstadt
Vignerons Vaudois on the Guest Ship MS Rosenstadt
An exquisite selection of wines from the Vaud region
Visitors have the opportunity to delve into the diverse world of wines from the canton of Vaud, thanks to a tasting of approximately 18 exceptional wines that have been carefully chosen to showcase the richness and excellence of our region. These wines are presented in an innovative manner, structured around two distinct themes: "Lifestyle" for a modern approach and "Tradition" for an experience deeply rooted in our heritage.
Pura Me Movent
Do, 2.11.2023
Philibert Frick
Le Champagnoux
Friday, November 3rd, 2023
Le Champagnoux
Domaine Bovy
Saturday 4th November 2023
Domaine Bovy
bovy.ch
Domaine Louis Fonjallaz
Tuesday, November 7th, 2023
Domaine Louis Fonjallaz
fonjallaz.ch
Alexandre Chappuis & Fils
Wednesday, November 8th, 2023
Alexandre Chappuis & Fils
vins-chappuis.ch
Domaine du Prieuré
Thursday, 9th November 2023
Domaine du Prieuré
bluewin.ch
Domaine Delaharpe
Thursday, November 9, 2023
Domaine Delaharpe
hotmail.com
Château de Crans
Friday, November 10, 2023
Château de Crans

Domaine Christophe Bertholet
Saturday, November 11, 2023
Domaine Christophe Bertholet
cavebertholet.ch
Domaine Maison Dutruy
Sunday, November 12th, 2023
Domaine Beetschen

Parfum de Vigne
Monday 13th November 2023
Parfum de Vigne

Les vins de René Dubois
Tuesday, November 14th, 2023
Les vins de René Dubois

Program Swiss Wine Vaud
Program for the Guest Region - 68th Expovina Wine Exhibition
Events & Masterclasses on the Club Ship
From November 2 to 8, 2023"
Vom 9.-16.11.2023
Thursday, November 2nd, 2023
MS Rosenstadt
Workshop Art & Bio
Explore the world of organic Waadtland wines and unleash your own creativity. A talented artist from Zurich brings the ideas and emotions of participants to life, capturing them in a one-of-a-kind masterpiece that unfolds during the wine tasting experience. Join us at 10.30 am and 1.00 pm on the Klubschiff to embark on this unforgettable journey.
Experience the Harmony of the Senses Workshop
Indulge your senses in a wine tasting experience with Terravin-labeled wines and their "Mariage" with Waadtland cheese varieties. This curated tasting of 5 wines and cheeses is led by an oenologist and a cheese master. 11:30 am and 2:00 pm · Klubschiff ·
IMRESSIONEN KLUBSCHIFF
Wein Masterclasses | Wine Party | Seminar Firmenevent - Entdecken Sie das Klubschiff und erleben Sie unvergessliche Events in stilvollem Ambiente.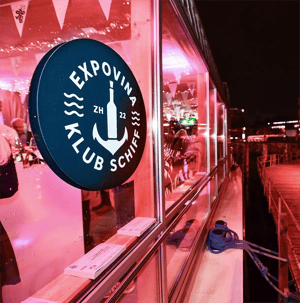 TOUCH
Klubschiff Expovina
Enlarge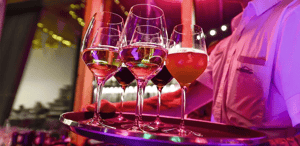 TOUCH
TOUCH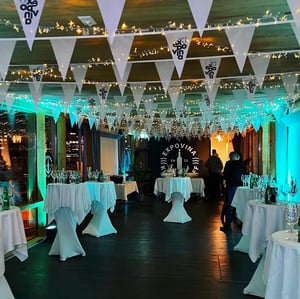 TOUCH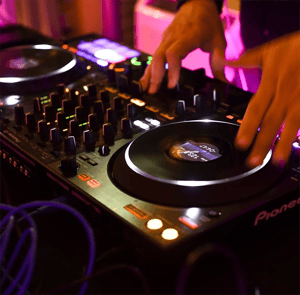 TOUCH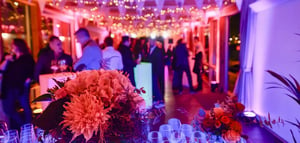 TOUCH
Directions
EXPOVINA GUEST SHIP MS ROSENSTADT
The Expovina guest ship is moored at the Bürkliplatz boat dock.