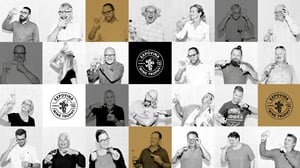 BECOME A TASTE TESTER
Infos & Registration
Expovina Wine Trophy
BECOME A TASTE EXPERT
We are constantly searching for qualified wine experts to expand our team of national and international judges. As a prestigious Wine Trophy that adheres to the strict standards of the OIV, we place great importance on expertise and specialized knowledge.
Our judges are required to have a higher education in the field of wine or demonstrate extensive professional experience in wine tasting. We particularly seek judges with specific knowledge to ensure the diversity and quality of our evaluations.
Wenn Sie ein erfahrener Weinexperte sind und Interesse haben, Teil unseres Jurorenteams zu werden, laden wir Sie herzlich ein, sich zu bewerben. Wir freuen uns darauf, Ihr Fachwissen und Ihre Leidenschaft für Wein bei der Expovina Wine Trophy einzubringen.
Präsidium Wine Trophy Zurich:
Ivan Barbic & Daniele Maffei


Zahlen & Fakten
EWTZ - Expovina Wine Trophy 2023
The Expovina Wine Trophy (formerly known as the International Wine Awards Zurich IWPZ) made its debut in 1983.
| | |
| --- | --- |
| At the Technopark® in Zurich | 120 Taste Experts |
Expovina Wine Trophy
IMPRESSIONS - TASTE TESTERS
Expovina, known for its exceptional wine tastings, adheres to the guidelines and recommendations set forth by the prestigious International Organisation of Vine and Wine (OIV). By following the OIV standard, along with various other practices, Expovina ensures an unparalleled wine tasting experience.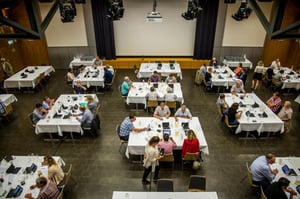 TOUCH
The venue where the tasting takes place should be appropriate. The wines should be served at the ideal temperature of 16 to 20 degrees Celsius. The room should be free of any strong smells that could affect the perception of the wine aromas.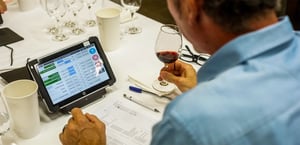 TOUCH
Visual Assessment: The first step is to examine the color of the wine by holding the glass against a white background. Pay attention to the clarity, intensity, and nuances of the color.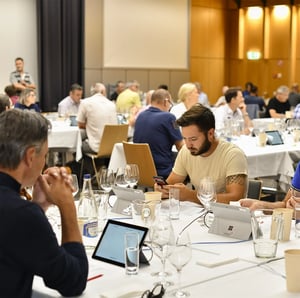 TOUCH
The table chief leads a team of 5 jurors. The wines are evaluated on tablets in a secure network.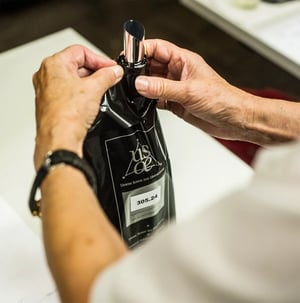 TOUCH
Our service team ensures the expert preparation of the bottles for the blind tasting. The glasses should be clean and free from any odors. Ideally, we use specially designed tasting glasses.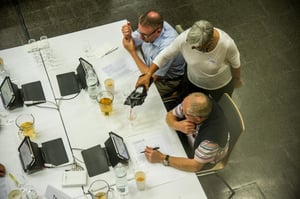 TOUCH
Order of Wines: Tasting the wines in a specific sequence prevents overwhelming the taste buds. Typically, one starts with lighter wines and gradually progresses to heavier and more intricate ones.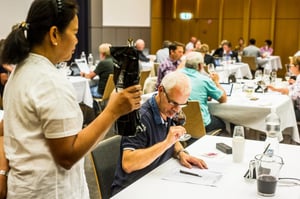 TOUCH
Aroma Testing: One sniffs the wine to identify its flavors. Gently swirling the glass allows the wine to come into contact with oxygen, releasing its aromatic notes.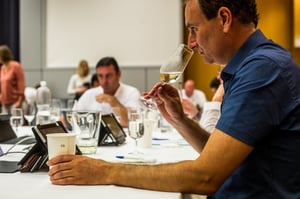 TOUCH
One pays attention to various flavors such as fruits, flowers, spices, or other characteristic scents.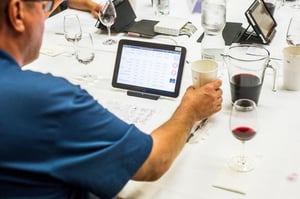 TOUCH
Taste Testing: One allows a small sip of wine to roll over the tongue and palate, taking note of flavors such as sweetness, acidity, bitterness, tannins, balance of taste components, and the length of the finish.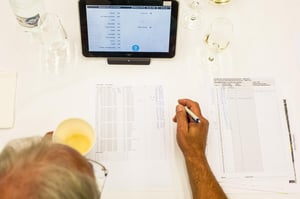 TOUCH
During the tasting, one takes notes on each wine, evaluating various aspects such as appearance, aroma, taste, structure, and overall impression. These notes can assist in comparing and later assessing the wines.
TECHNOPARK® Zürich
Technoparkstrasse 1, 8005 Zürich